 See what exciting new events, challenges, and nutrition plans we have to offer at FitWithin Hot Yoga + Fitness Studio!
FitWithin Hot Yoga + Fitness Studio offers seasonal Challenges, combined with Nutrition Plans, to keep you motivated!
Workshops & Challenges at fitwithin
FitWithin offers exclusive events + workshops throughout the year. Signing up to early is key, as space is limited. Download the MINDBODY® App today! It's the easiest way to reserve your spot. Want to be the first to know what's going on? Sign up to our newsletters and get exclusive offers! Please note, we require a 72 hour cancellation notice for Workshops in order to receive a credit or refund on your account.
FitWithin 30 Day Challenges
Target + Transform within You!

FitWitihn offers 30 day challenges to keep you motivated in your yoga practice! To get the most of out your 30 days, we recommend specific classes to take. Our challenges start off with a Holistic Nutrition Workshop to help you achieve optimal results! Once everyone is signed up, a private Facebook group is set up so we can all support each other. Check back here to see which challenges we're offering, or connect with us on social media!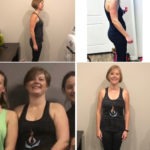 " Having participated in several of the Activity and Nutrition Challenges I found that they give me the motivation and accountability that I need. Each challenge is slightly different in what it offers and focuses on and I loved trying them all. The challenges opened me up to finding different approaches to nutrition and fitness that work for my body. Changes can only happen when you are willing to try new things and FitWithin helped push me in new directions in a supportive and nonjudgmental environment. I have lost 28lbs in the 1 ½ years I have been a member and I have never felt better. I just wanted to thank the FitWithin Team for their support and encouragement. "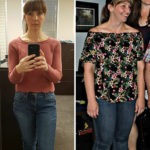 " I like to preface this with I HATE selfies.. lol I want to post this to sincerely thank the incredible team FitWithin for their amazing support, kindness and for pushing me to be the best version of me that I can be. As I come to the end of my second '30 day challenge' with them, I want to say a HUGE thank you for over 30 pounds lost! You helped to heal my soul with incredible yoga and I feel fit and healthy. If you have never been here, you have to try it out!!! Marlene is just incredible, Sarah makes you want to be better, Karen is healing and Paul is just all around awesome "
21 Day Spring Back Into Health & Immunity Challenge
Giving back to our community during these unprecedented times and we are here to help guide you and motivate you to take care of your health and immunity and specific goals you may have ; weight loss, tone , reduced stress , sleep better , reduce unnecessary snacking ,insulin resistance to keep blood sugar balanced and more…

A total value of $200 of actual spending cash value for the winner of this challenge the winner of this challenge will encompass accountability in all areas included in this challenge and action oriented results virtual class attendance 3 x a week and completed 3X you tube workouts to post on Facebook page your photo of completion we better see 😅sweat!
 

 *A Sample weekly schedule will be given with suggested workouts and classes to balance your week. 
Non-member pricing package includes:
3 additional workouts to balance your week sent to you weekly (Value $150.00)You tube. ( recommendation to do on Monday , Wednesday and Saturday or Sunday ) need a rest day you choose.
1x a week virtual zoom group check in with marlene 45mins (Value $25 x 3 $75)
1x a week one on one virtual zoom check in and gear towards your personal struggles , your wins for the week and your goals. (Value $50×3 $150)
access to our weekly virtual schedule 3X a week ( suggested classes will be specified for the challenge in addition to the 3 workouts released weekly )
(value $35×3 $105)
Private Facebook group for challengers
For support and encouragement and for accountability.
Strengthen immune system improve your health.
weight loss, fat loss, build lean body mass and improve strength + cardiovascular system and endurance.
Self Care, Self-Confidence.
Price: ONLY $87 (non-members)
Total Value: $480!
Virtual nutrition workshop with Sarah griffin on Saturday May 2. Value ($100-200) PDF file of nutrition program sent to weekly (up to 3 weeks) Includes a weekly meal plan, recipes, grocery list. Zoom Live Workshop and Private facebook group included in challenge with Sarah as your nutrition coach for the 21 days!
*Your ONLY fee is the nutrition workshop: For only $30 sent directly to Sarah for workshop.
*This is required to be apart of the challenge.
Let us help support you during this difficult time putting your health first as we guide you through 3 weeks of delicious meals. Each week will include a meal plan, grocery list and prep guide to keep you on track. This program will support your body with additonnal workouts/classes and give you the transformation you desire!
An easy, nutritious meal plan made with non-perishable foods.
Fresh food is not always available. Our Non-Perishable Foods Program is a delicious 7-day meal plan that can be made mostly from pantry staples.
This program is full of flavour and nutrients while also being accessible and affordable.
We focus on Immune Support with an anti-oxidant rich, nutrient-dense meal plan to support a healthy immune system.
The immune system relies on many nutrients to do its job. This program has been intentionally designed to include a wide variety of vitamins, minerals and antioxidants to support the immune system.
Key nutrients include vitamin A, vitamin C, vitamin E, zinc and selenium. 
We focus on Stress & Anxiety with a high fibre, sugar-free meal plan packed with nutrients to support the body during times of stress.
Nutrition plays an important role in managing anxiety by regulating neurotransmitters and blood sugar. This program is high in magnesium, vitamin B6, iron and fibre to offer extra support during times of stress.
This workshop is required in order to participate in the challenge. Please send your $30 workshop fee e-transfer to Sarah Griffin by May 1st!
Sarah's email is sargsarah@hotmail.com or contact her by phone at 905-518-2266!