 See what exciting new events, challenges, and nutrition plans we have to offer at FitWithin Hot Yoga + Fitness Studio!
FitWithin Hot Yoga + Fitness Studio offers seasonal Challenges, combined with Nutrition Plans, to keep you motivated!

FitWithin offers exclusive events + workshops throughout the year. Signing up to early is key, as space is limited. Download the MINDBODY® App today! It's the easiest way to reserve your spot. Want to be the first to know what's going on? Sign up to our newsletters and get exclusive offers! Please note, we require a 72 hour cancellation notice for Workshops in order to receive a credit or refund on your account.
FitWithin 30 Day Challenges
Target + Transform within You!

FitWitihn offers 30 day challenges to keep you motivated in your yoga practice! To get the most of out your 30 days, we recommend specific classes to take. Our challenges start off with a Holistic Nutrition Workshop to help you achieve optimal results! Once everyone is signed up, a private Facebook group is set up so we can all support each other. Check back here to see which challenges we're offering, or connect with us on social media!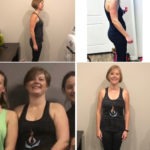 " Having participated in several of the Activity and Nutrition Challenges I found that they give me the motivation and accountability that I need. Each challenge is slightly different in what it offers and focuses on and I loved trying them all. The challenges opened me up to finding different approaches to nutrition and fitness that work for my body. Changes can only happen when you are willing to try new things and FitWithin helped push me in new directions in a supportive and nonjudgmental environment. I have lost 28lbs in the 1 ½ years I have been a member and I have never felt better. I just wanted to thank the FitWithin Team for their support and encouragement. "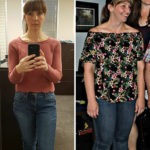 " I like to preface this with I HATE selfies.. lol I want to post this to sincerely thank the incredible team FitWithin for their amazing support, kindness and for pushing me to be the best version of me that I can be. As I come to the end of my second '30 day challenge' with them, I want to say a HUGE thank you for over 30 pounds lost! You helped to heal my soul with incredible yoga and I feel fit and healthy. If you have never been here, you have to try it out!!! Marlene is just incredible, Sarah makes you want to be better, Karen is healing and Paul is just all around awesome "
Holistic Nutrition Plans with Sarah Griffin
Our Holistic Nutrition Workshops kick off our challenges and provide you with all the information you need to get started. However, Sarah Griffin also provides one-on-one Nutritional Consulting. Whether you're suffering from digestive difficulties, lack of energy, a poor relationship with food, or just looking to shed unwanted weight, she'll work with you to create a plan suiting your individual needs!
Holistic Nutrition Initial Consultations (1 hour) $150
Follow Up Visits (30 minutes) $50
An Initial Holistic Consultation must be purchased first before the follow up visits. All FitWithin Auto Renew Members receive an automatic 15% off their Initial Consultation! (Not applicable for follow up visits.) You can book appointments with Sarah through e-mail at sarah.griffin84@outlook.com or by phone at 905 518 2266.