 Welcome to FitWithin Hot Yoga + Fitness Studio. Find everything you need here!
And Downloadable Resources
Scroll through the page for our stats, class policies, frequently asked questions, and student prep guide including downloadable resources.
Read FitWithin Hot Yoga + Fitness Studio's class policies. Look up our stats. Or click the button to see F.A.Q.s.
Partnership with YogaFit® Canada
" We are happy to welcome, our newest partner, Marlene Campos-Cipriani and FitWithin in Hamilton, ON to the YogaFit® Family. As the largest yoga school in North America and the gold standard for safe fitness yoga, we applaud Marlene's commitment to providing the best possible yoga instruction and resources to the community and look forward to supporting that commitment! " — Beth Shaw, YogaFit® President + Founder.
Marlene, owner of FitWithin, is excited to partner with YogaFit® Canada, in Hamilton Ontario. This partnership will enhance + optimize FitWithin's current clientele through yoga + fitness classes, by adding more YogaFit® based principles.
Created by Beth Shaw, YogaFit® was designed to improve your health, performance, and mental acuity, based on the ancient fitness science of yoga. It blends balance, strength, flexibility, and power in a fitness format. YogaFit® is accessible, understandable, and doable by individuals at any level of fitness. It reduces the risk of injury and augments recovery for ailments. Established in 1994, they have since trained over 200,000 yoga + fitness professionals worldwide, making it the largest yoga school for instructors. It is the preferred yoga training provider + partner for canfitpro + American Council of Exercise's (ACE).
Founder + president, Beth Shaw, is internationally recognized as the foremost authority on yoga + fitness; having been profiled in programs including Oprah's O Magazine, CNN, USA Today, Entrepreneur, Oxygen, Clean Eating, Self + more. YogaFit® is committed to community service, supporting animals and humanitarian causes. Visit them at yogafitcanada.com + yogafit.com.
FitWithin Additional Certifications
Yoga Alliance E-RYT 200® / Continuing Education Provider YACEP®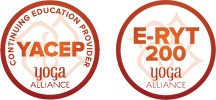 Frequently Asked Questions
Click a Question Below to Read More
Cancellations, Registration + Refunds
No refunds are given once you are signed up to a Membership, Class, or Event / Workshop. Classes are non transferable. We do not accept Class / Event Registrations or Cancellations by phone. Everything is done through MINDBODY®.
Pop-In Members, First Time Intro Offer, and Class Passes are activated the date of your first visit (not the purchase date). If you are unable to attend a class, please cancel online at least 1 hour before start time, or else it will still count as used on the Class Pass.
Gold and Platinum Auto-Renew Memberships are activated at the date of purchase. Any 3 / 6 / 12 Month Auto-Renew Memberships cannot be cancelled until 12 months after purchasing. You may suspend your membership (due to vacation time or illness / injury) for up two 2 weeks, once per year only. No exceptions.
Marlene encourages you to stay committed to your program to see the amazing results in your overall health. Being committed to your practice is a great way to recharge, lose weight, and feel great. Be you. Be Better. Be FitWithin!
Guidelines for New Members
Download the Full Student Prep Guide today in pdf format for your convenience! Print it out or save on your phone.
Download the FitWithin Agreement Waiver. Please print out this form and have it filled out / signed before your first class.
Arrive 15 minutes early to class, allowing for time to register, sign-in, and prep. Latecomers will not be accepted — no exceptions.


Wear comfortable, lightweight clothing from natural fibres (if possible). Your body should be able to breathe through the clothing. Yoga is practiced bare foot to stimulate the vital nerve endings in your feet. Wearing socks can cause injuries. FitWithin has a fragrance free environment. Please refrain from wearing perfume. Phones + pagers should be turned off before entering the studio.


We recommend you have a personal yoga mat for hygienic reasons. Please bring re-usable water canisters (no plastic water bottles are permitted).


Yoga is best practiced on an empty stomach. We recommend you not eat 2-3 hours before a class. If you must eat, have a small snack such yogurt or an apple, etc.


Students are responsible for their own practice. Be conscious of overstretching and injuries. To avoid injuries or health problems, check with your doctor before starting yoga practice. Inform the teacher prior to class about any existing health conditions such as: back, neck or joint injuries, recent surgeries, high blood pressure, or pregnancy.


Drink lots of water after class. We also recommend bathing in (Epsom) sea salt or showering after to relax the muscles. After care is important for muscle recovery.


For more information about FitWithin's yoga practice, read over our Frequently Asked Questions.